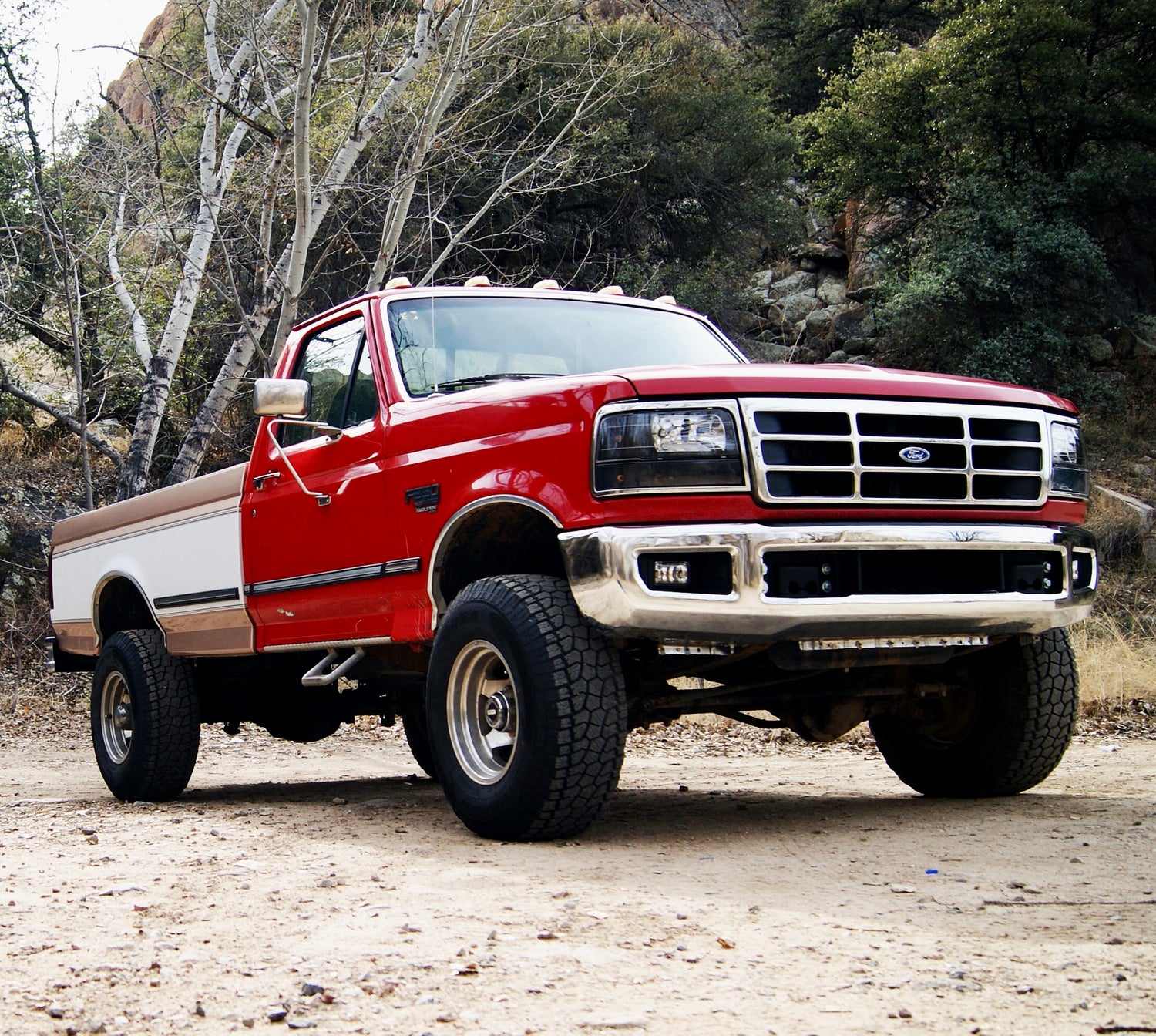 About Blowing Diesel
WE DON'T VENT, WE BLOW DIESEL
BLOWING DIESEL is a community of guys who love working on their trucks and don't rely on anyone else to do the work for them. We take pride in our work and help each other improve our trucks, while saving a buck. So at the end of the day when we need to blow off some steam, we have a truck ready to blow diesel.
My YouTube Channel
928OBS
Blowing Diesel formerly known as 928OBS, started as a YouTube channel all about my 1996 Ford F-350. It has now grown to become more than videos, we are a small business that specializes in 1992-1997 Ford F-Series parts and accessories.We specialize in OBS truck parts and accessories for 1992-97 Ford F-series. It all began when I became obsessed with working on my truck and quickly found out that there was not enough information on OBS trucks. I found a niche and a community that I love being part of. I know how impactful it can be to be part of a community that shares the same love of trucks. For me, it was not only fun but also a way to blow off steam from everyday routine. I feel extremely lucky to have found a group of individuals that understand my obsession for OBS trucks.
My goal is to keep contributing to the community of OBS addicts by continuing to provide how to, installation, and DIY videos on everything OBS. I am working hard everyday to create an all encompassing space for individuals to not only find knowledge and expertise, but also quality products for their OBS trucks. I take pride in all the hard work and dedication I put into the products I design and fabricate. I use my training in engineering drawing and my 10+ years of experience in welding and fabricating to manufacture the highest quality products. Everything is handmade in-house here in Northern Arizona with all the love and passion for OBS trucks. 
Blowing Diesel YouTube Channel