Regular price
$1,357.99 USD
Regular price
Sale price
$1,357.99 USD
Unit price
per
Sale
Sold out
This is our 05+ Superduty Axle Swap Kit, it is designed to make your swap as easy and simple as possible. All of our brackets are bolt on with a few new holes that will need to be drilled. All brackets are 1/4" steel CNC cut and MIG welded. This kit is designed to work with a lift up to 4".
Kit includes
Coil Buckets
Radius Arm Brackets
Track Bar Bracket
Sway Bar Brackets
Pitman Arm
Grade 8 Hardware
05+ Parts You will Need
Front Axle
Track Bar
Coil Springs
Steering
Sway Bar and End Links
05-07 front break lines
Fitment notes
Fits 1992-1997 F250, F350
F150, Bronco, 80-91 and 2wd Trucks will require additional holes drilled and may need a 1/4" shim at the frame rail for the track bar bracket.
ZF5 Trucks will need the crossmember modified
Minor trimming to the engine crossmember might be required for track bar clearance (1/6" - 1/4")
Additional notes
Ships in raw steel
Drive shaft modifications might be needed
Your wheel bolt pattern will now be 8x170 with a 17" wheel minimum
Allow 1+ week of lead time
****All products are made to order and all sales are final. No returns or refunds.****
***FOR OFF-ROAD USE ONLY***
Visit my Amazon Storefront for suggested items to help complete your OBS 05+ Axle Swap
Blowing Diesel Amazon Storefront
*My Amazon Storefront link is part of a commission based program.
Share
View full details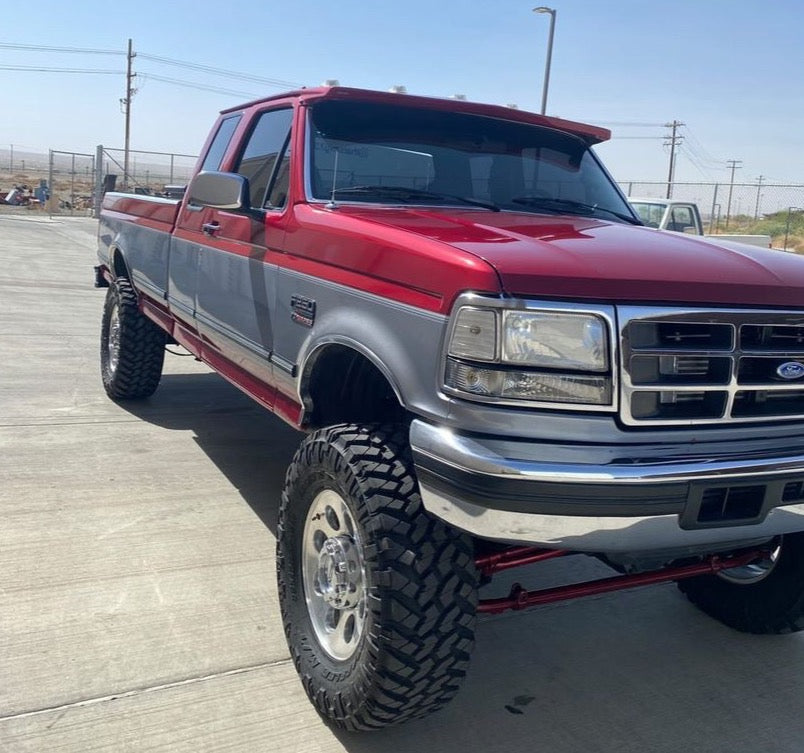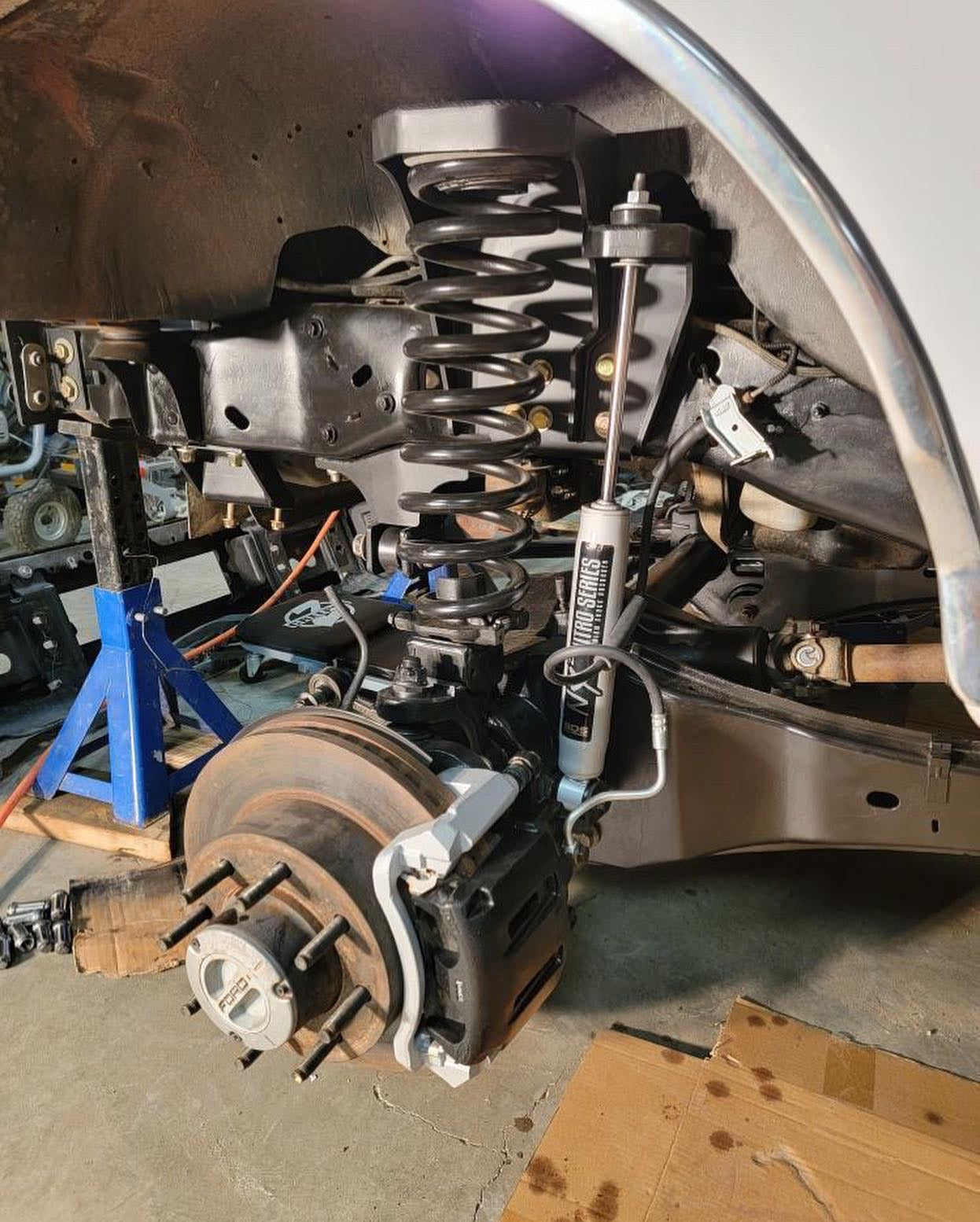 Very impressed
I have yet to install the brackets but on initial inspection the quality seems very good. Especially compared to some of the parts I've received for jeep builds in the past. Every weld looks perfect. Seems like the best kit available for an 05+ swap on an obs ford. Plus they are cheaper then any of the other options available. Thanks again BDD!
Mamalon
Ta con madres carnal good job bro
97 PSD
Just finished installing kit on my 97 with 05 axles, everything went great. Brackets are well built and everything fit perfectly. Would not hesitate to order more parts from BD design.
Awesome kit
This is a great kit, in my opinion the best one out there due to having an adjustable track bar mount, and correcting the radius arm angle. The others are priced more and don't have features like that. Welds look fantastic, and everything fit perfectly. I emailed Joel during installation about a question, and he was super quick to respond and very helpful.